Gariep Dam plant nears completion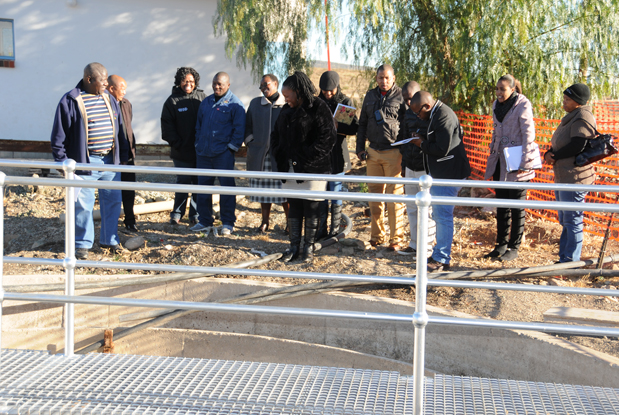 A modern waste water treatment plant worth R7.8-million is nearing completion at Gariep Dam, an important tourist destination for the Free State province.
The Kopanong Local Municipality decided to replace the dilapidated plant which could no longer cope with the growing population in the area.
The new plant – fitted with aerobatic wings that act like fans to reduce bad odours emanating from its operations – is expected to be up and running by July.
Construction commenced last October.
"Our towns grew phenomenally in the past years, and the population also grew,
hence the need for a revisit of our basic infrastructure to cope with the new reality," Kopanong executive mayor Xolile Matwa said.
The project is funded by the Department of Water Affairs through its Regional Bulk Infrastructure Grant.
Kopanong municipal projects management unit head Nkululeko Kelepu said the Gariep Dam plant would not only ensure the provision of clean water but also
provide other benefits for residents of the area.
"The plant is fitted with pipes underneath that take waste to the digestor, where solid wastes are separated from effluent, and the waste will be turned to manure which the community can benefit from by selling it off to different clientele," he said.
Kelepu said almost 30 people, among them two women, had been employed to work on the project so far.
He said the water treatment process was so intense and would strive to achieve "99 percent cleanliness of water".
"We want to achieve the green drop status as the municipality, and we believe with this project we are on course to achieving just that," Kelepu said.