Kopanong dismisses SAHRC water findings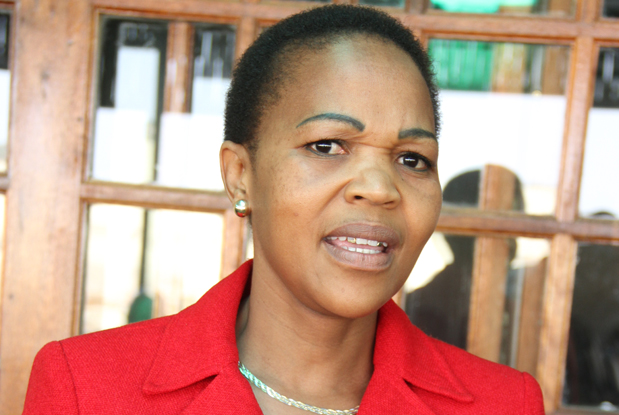 The Kopanong Local Municipality has dismissed as misleading a South African Human Rights Commission (SAHRC) report suggesting the local authority is failing to provide clean water to 50 000 people in Fauresmith and Jagersfontein.
The commission report released last week found the municipality to have violated residents' right to human dignity due to its alleged failure to provide safe and sustainable water supply.
These findings came after the SAHRC conducted an investigation into allegations that Kopanong was not providing access to clean and drinkable water to its people.
But the municipality, responding to the report, said it had spent R36-million in an attempt to alleviate the water crisis in areas that were affected two years ago and that this water project is still up and running.
According to the local authority, the SAHRC report does not reflect the true situation as it is "based on old findings".
"These findings are based on an old report done two years ago. There has been progress since then and the recent report is not authentic," said Mongi Ntwanambi the executive mayor of Xhariep District Municipality under which Kopanong falls.
"This is not a true reflection of the situation and we feel the public has been misled with an old report on our municipality," he added.
SAHRC spokesperson Isaac Mangena, however, said the commission can never release a report without asking the municipality to answer to allegations.
"We visited this place as part of our investigation and found that there were violations of human rights," he said.
"As the commission we stand by our report and we also believe it will assist the municipality in ensuring that they provide needed services."
More than two years ago, Kopanong faced a water supply problem which prompted the municipality to extract water from a nearby mineshaft before quickly discontinuing fearing health risks.
Kopanong municipal manager Lebohang Moletsane explained the process they followed to ensure that they provided safe water to the community.
"We installed a pipeline drawing water from the Kalfontein Dam to Jagersfoentein. This was the first of the three-phase project. This first stage which cost R16-million happened two years ago," he said.
Moletsane said the department of water affairs had given the municipality over R30-million to deal with the water challenge.
"There is nothing out of the ordinary because we also have a challenge of old infrastructure and because of this we experience pipe bursts now and then," he said.
"People are informed in advance of impending water supply cuts."
Moletsane said the second phase of the project will be completed in November this year.
As part of the project, the municipality has built a reservoir in Fauriesmith to improve water provision in this area.
This will help reduce the load on the reservoir in Jagersfontein.
"We are going to invite them to come and see the progress because the situation has been improved," Moletsane said.